President Bukele, in his post on his Twitter account, said that they have reached a level of security that they are proud of in the war against gangs.
Bukele, who introduced the video of the high-security mega prison on his account, said, "This will be their new home where they will live in a mixed form for decades without causing further harm to the public."
In his statement, Minister of Justice and Security Gustavo Villatoro stated that the construction of the prison, which is defined as the Terrorist Containment Center (CECOT), has been completed and said, "We are clearing this cancer, cell by cell, from the society. Know that we will not leave you again, you will pay the price for being cowardly terrorists."

Mega prison opened on February 2
The so-called mega prison was inaugurated on February 2, on an area of ​​166 hectares in a valley in the town of Tecoluca, 74 kilometers from San Salvador.
The "Terror Conservation Center", which was built to fight against gangs and is said to be the largest prison in the Americas, was opened by President Bukele.
It is recorded that the current prison capacity in the country is around 30 thousand.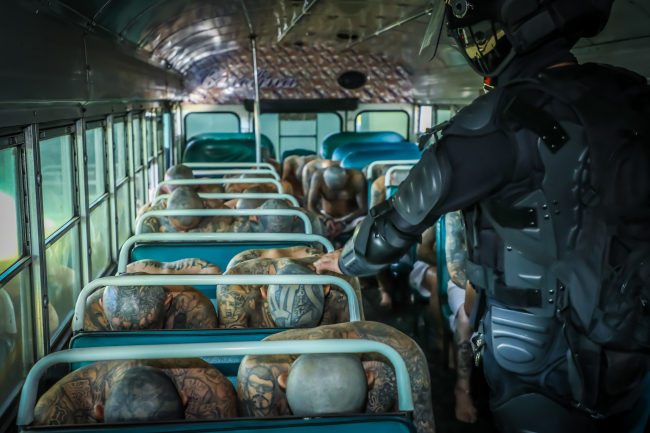 People are happy with the state of emergency
According to a survey published by the American Central University in October 2022, 75.9 percent of El Salvadorans consider the government's state of emergency (OHAL) decision appropriate and think that Bukele's policies have reduced crime rates.
In his speech on November 24, 2022, Bukele pointed out that more than 60,000 people have been arrested under the state of emergency since March, and said that such measures also work in the city of Comasagua, where some gang members accused of murder are sought.
It is stated that after the strict measures taken in El Salvador, the number of murders committed in the January-October period of 2022 decreased by 38 percent compared to the same period of 2021.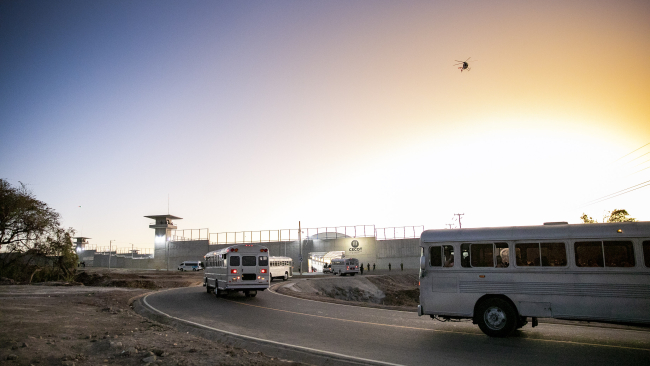 MS13 gang held responsible
A state of emergency was declared in El Salvador for a month on March 27, then this decision was renewed every month.
Bukele said on 30 June that the war against armed groups would intensify.
Since the beginning of March, more than 100 people have lost their lives in operations against gang members in the country, and it was reported that the number of those detained exceeded 58 thousand.
Authorities blame the MS13 gang for the re-escalation of violence in the country.
El Salvador, which is one of the countries with the highest murder rate in the world, has serious security problems due to the power of gangs in the country.