In Halifax, the capital of the province of Nova Scotia in the southeast of Canada, the fight continues with the fires reaching the settlements.
The army was assigned to assist the extinguishing efforts that have been going on for days.
Canadian Minister of Public Safety Bill Blair said in a statement that soldiers sent to the region will support firefighters and provide reinforcement equipment.
"The fire department is doing an outstanding job, but they obviously need help. "They need relief and additional resources," he said.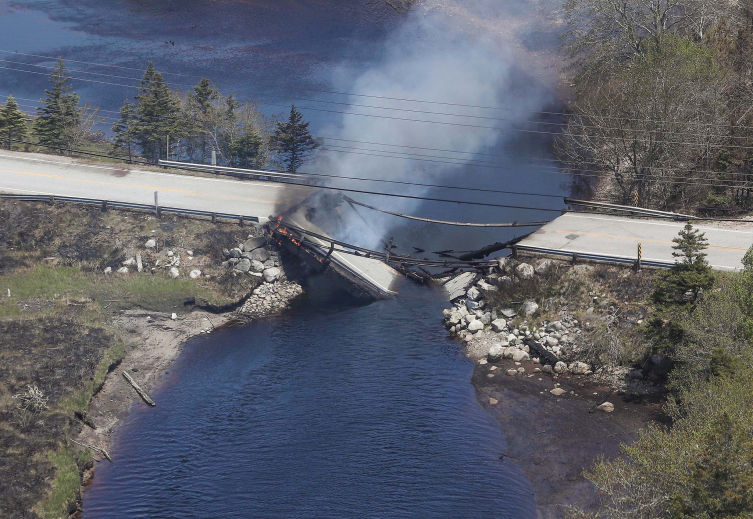 bridge collapsed
While approximately 18 thousand people have been evacuated from their homes so far, the bridge connecting the Clyde River and Port Clyde region, where the flames spread, collapsed as a result of the burning of the supports under it.
In addition, it was reported that 16 of the 61 forest fires in the western Alberta province were out of control.