At the ceremony held at the Embassy residence, Mercan invited the volunteers who worked for days to sort the aid materials and place them in the boxes one by one, and presented their documents.
Ambassador Mercan, in his speech to the hearts, said, "We cannot thank you all enough. Without you, this would not have been possible. Your rights will not be paid." said.
Pointing to the large amount of aid collected in the program attended by approximately 250 volunteers, Mercan said, "Thanks to your valuable contributions, we were able to sort and ship this much material quickly. Not only our citizens, but also our friends from the USA supported us." he said.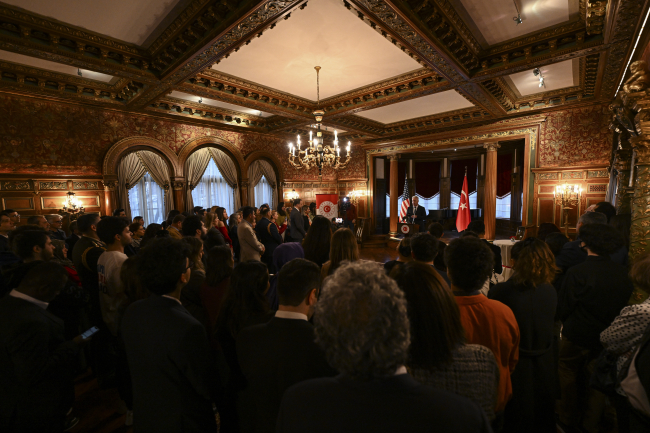 In the statement made by the Embassy on the subject, "A total of 234 tons of in-kind aid materials, such as tents, blankets, sleeping bags, medicines, and food, were donated to our Embassy from different parts of the USA until March 2, 2023. It is expected to exceed 2,500 tons." statements were included.