More than 400 thousand employees from different sectors, who argue that their salaries have been decreasing over the years due to the rising cost of living and inflation, went on a collective strike and marched on the day the government announced the "Spring Term" budget.
Demonstrators marched from London's capital London's Hyde Park to the famous Trafalgar Square with placards reading "Teachers deserve a better salary", "We worked too hard, we are too tired, we were paid too little" and "Enough is enough". called for a salary increase.
Afterwards, the union representatives who participated in the demonstration and the MPs of the main opposition Labor Party made speeches on the platform set up in the square.
The strike, which was attended by hundreds of thousands of workers across the country, was recorded as one of the largest industrial protests since the strike wave began last year.

"Teachers should not buy toilet paper and soap in school toilets themselves"
Emma Runswick, Vice-President of the British Medical Association (BMA), to which general practitioners are affiliated, noted that 70,000 general practitioners across the country are on strike and working for 14 pounds per hour (about 320 lira).
Saying that doctors quit their jobs to work in other countries with better conditions and salaries, Runswick said, "The government is trying to divide us, but we are united like never before. We represent 70 percent of GPs. They call us militant, they call us selfish, but we deserve better. Let's be together, strike together and win together," he said.
Annie Morgan from the National Education Union (NEU) said, "Teachers should not buy their own printers for their classrooms, they should not cry in the toilets from stress during recess, they should not buy toilet paper and soap in school toilets themselves."
Expressing that teachers deserve better conditions, Morgan said, "Today we are not disrupting education, we are teaching our students to stand up for justice."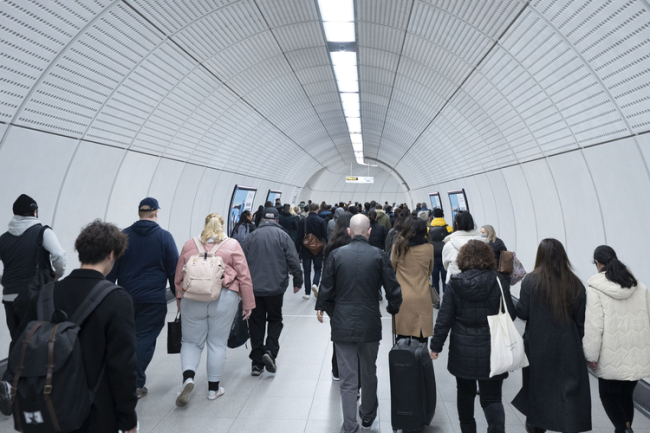 "Immigrants are not the cause of livelihood"
Paul Nowak, the General Secretary of the Workers' Unions Congress, the umbrella organization of 48 unions and 5.5 million workers in England and Wales, stated that more than 500 thousand workers are on strike today, and said, "Schools are experiencing a shortage of funds and personnel. Today (Finance Minister who announced the spring budget) Jeremy "He didn't say anything about the public sector, nothing about schools, nothing about payments," Hunt said.
Noting that the employees left the UK for better conditions, Nowak said, "The government does not deserve to sit in those offices today."
Labor Party MP Zarah Sultana also stated that the employees of the Amazon company in England went on strike for the first time in the company's history, "We are not experiencing a livelihood problem because there is enough wealth. There is not enough wealth only for the super-rich. The government is targeting the most vulnerable groups instead of dealing with it. "Immigrants are not the cause of their livelihood, it is not the immigrants who make the schools this way," he said.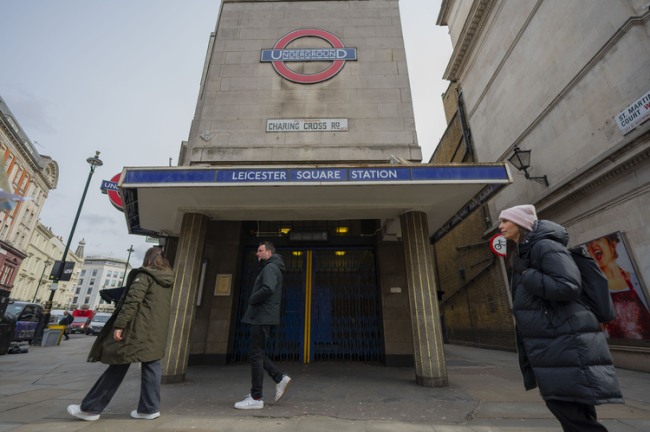 "Doctors go abroad for a better salary"
Sami Siadati, one of the general practitioners participating in the march, stated that he is a pediatrician at Luton and Dunstable Hospital and said, "We are here today to demand that our salaries be brought back to the 2008 level in real terms. Since 2008, we have suffered a 26.1 percent cut in real salaries." said.
Stating that general practitioners left their jobs with the demand for a better salary, Siadati pointed out that many doctors went abroad for a better salary.
Siadati said, "We are losing too many doctors because doctors go to countries like Australia and New Zealand for a better salary. Doctors (who go to these countries) will have a higher quality of life and will be paid twice as much. So we are losing a lot of doctors and the public That's why it's hurting," he said.
General Practitioner Siadati, regarding the "Spring Term" budget announced by British Finance Minister Jeremy Hunt, said, "Expectations are zero. Every year we are disappointed. We do not expect anything to change this year," he said.

"The government diverts attention from the real problem and blames immigrants"
Saying that he is an immigrant mathematics teacher, Ahmad stated that the education system in the country has many problems and said:

"The government refuses to take action on this issue. I don't like the language the government uses on immigrants. They distract attention from the real problem and blame immigrants and asylum seekers. There is a great need for a math teacher in England. I have not stolen anyone's job and I really want to contribute to this community."
Pointing out that children are experiencing the effects of the education budget and teacher shortage, Ahmad said, "The number of students in the classrooms, the need for trained teachers and assistant teachers are increasing."

Doctors' strike continues
The 3-day strike, which tens of thousands of general practitioners started on 13 March due to the wage increase and disagreement in working conditions, will end today. However, the ongoing salary increase negotiations between the British Health Minister Steve Barclay and the British Medical Association (BMA) have not yet reached an agreement.
70,000 employees at 150 universities affiliated with the UCU union in the country also launched a 2-day strike due to the wage increase dispute.

BBC staff also went on strike
A thousand BBC local radio workers in the UK went on a 24-hour strike over program cuts.
The BBC had to cancel local news broadcasts on BBC One today due to the strike.