Heavy rains were effective in the village of Isrhalwaldi in the state of Maharashtra in western India.
22 people lost their lives in the landslide that occurred as a result of the rains.
While 17 of the 50 houses in the region remained under the ground, trees fell and many places remained under mud.
The search and rescue teams that came to the region accelerated their search and rescue efforts to search for at least 100 people who were under the rubble. While more than 80 people left the village, where at least 225 people live, safe areas were created for those left behind.
Expressing that the search and rescue efforts are difficult due to heavy rains, the authorities are worried that more landslides will occur in the region.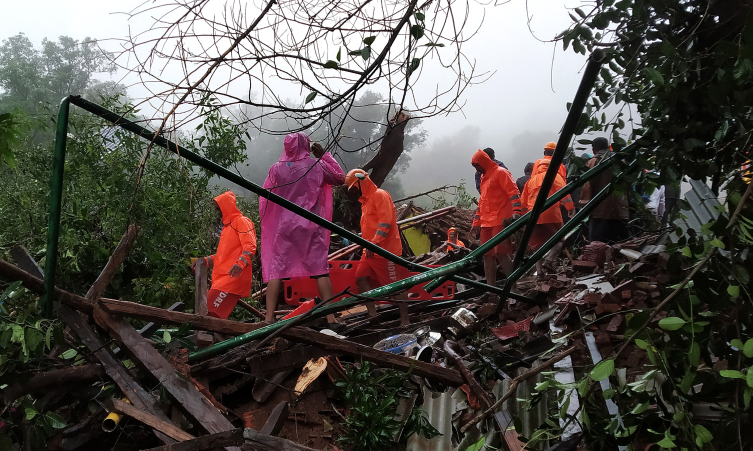 Maharashtra State President Eknath Shinde, on the other hand, announced that he will donate 6 thousand dollars to the families who lost their relatives due to the landslide.