According to the news of "Haaretz" newspaper in Israel, Police Chief Kobi Shabtai gave information about the ongoing demonstrations against the government's controversial judicial regulation at a conference he attended.
Shabtai stated that the participation in the demonstrations, which have been held every Saturday for 35 weeks, sometimes reaches 10 thousand and sometimes 100 thousand.
Regarding the extent of the participation in the demonstrations that have been going on since the beginning of the year, Shabtai said, "between 6 and 7 million Israelis participated in the protests against the judicial reform held at 4,400 points."
Shabtai said that the police respect the rights of the demonstrators, taking into account that the freedom of movement of the people is not restricted.

Controversial judicial regulation
In Israel, the bill that would lift the Supreme Court's control over the government was passed in the parliament on July 24, which was boycotted by the opposition, despite nationwide mass protests and intense public debate.
The Supreme Court announced that it would discuss the two laws passed by the Parliament within the scope of the judicial regulation in September.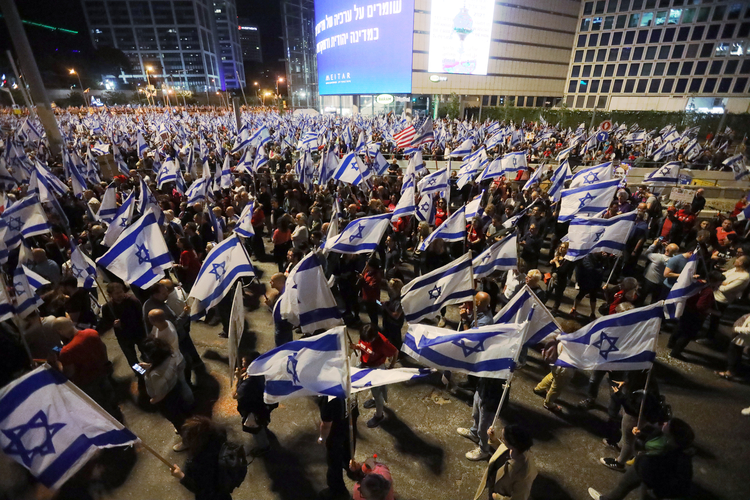 Names who held high positions in politics, army, security, economy and judiciary in Israel declared that they were against the government's judicial regulation.
The protest movement against the judicial regulation of the Benjamin Netanyahu government has been continuing its demonstrations for about 8 months.