In the demonstration organized by the Nuklearia association in the 18 March Square in front of the historic Brandenburg Gate in the city center, the closure of nuclear power plants was protested.
While the demonstrators carried banners that read "Nuclear power is best", "Energy transformation can only be achieved with nuclear power" and "Not shutting down nuclear power plants is good for the climate and the wallet", "Nuclear power? A nuclear power plant model that reads "Yes, please" was placed.
In the speeches made on the stage, it was pointed out that other countries were building nuclear power plants and investing in this field, and it was argued that Germany would build nuclear power plants again in the future and would join the pioneers in this regard.
In Pariser Square, on the other side of the Brandenburg Gate, the environmental organization Greenpeace held a demonstration against nuclear energy.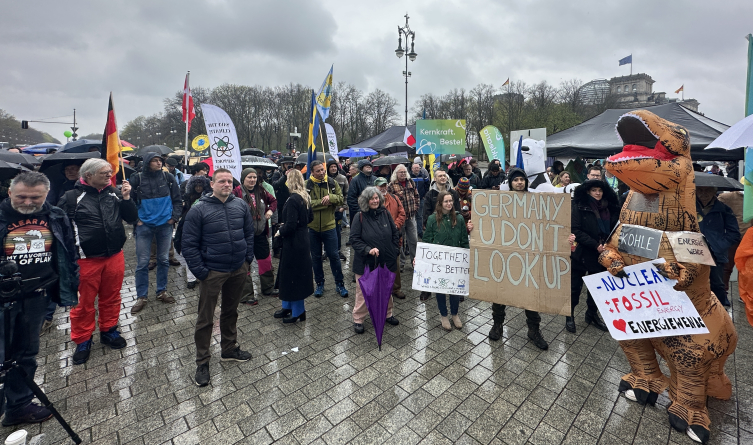 Greenpeace members announced that they are pleased that 3 nuclear power plants will be shut down in Germany today.
Activists put a giant dinosaur model lying on its back on the square.
He climbed on top of the dinosaur and with a sword in his hands, he said, "Nuclear energy? A red man holding a shield that reads "No thanks" was featured, while the dinosaur's stomach read "German nuclear power defeated on April 15, 2023".
Citizens in the square took photos in front of the model.