After the French Prime Minister Elisabeth Borne's decision to pass the bill on the reform, which aims to raise the retirement age from 62 to 64, without voting, opponents of the reforms took to the streets in different cities of the country as well as Paris.
Thousands of opponents of reform gathered in Concorde Square in Paris, close to the National Assembly. While there were tense moments between the police and the demonstrators, the demonstrators evacuated from the square dispersed into the side streets.
[Fotoğraf: AA]
Demonstrators set fire to cars and some public property, as well as garbage piled up from the cleaners' strike from the streets of Paris for days.
It was stated that 120 people were detained during the demonstrations.
According to local media, tensions are brewing on the streets in cities as diverse as Nantes, Lyon and Rennes.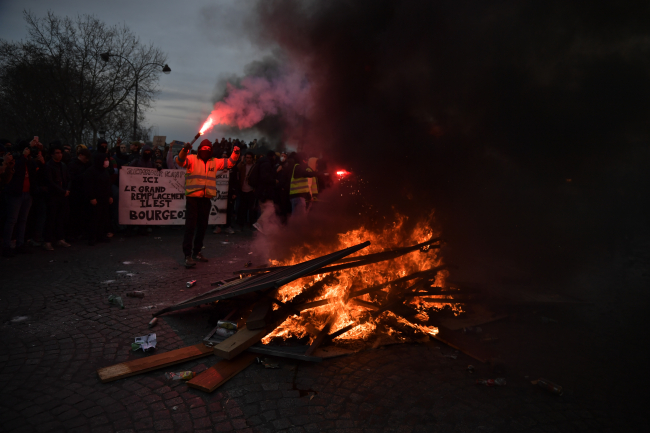 [Fotoğraf: AA]