The confidential document leak scandal in the US is growing.
The Federal Bureau of Investigation FBI detained Jack Teixeira, the head of the online game platform where the documents were leaked, in the state of Massachusetts.
The arrest of Jack Teixeira, an officer in the intelligence wing of the Massachusetts Air National Guard, by the FBI, was viewed from a helicopter.
21-year-old Air Guardian Teixeira is the head of Thug Shaker Central, the game platform established within Discord and with around 20 members.
It was not disclosed whether it was Teixeira who leaked the documents.
US President Biden said in a statement in the UK that the Justice Department is approaching a conclusion in the investigation.
U.S. Attorney General Garland announced that Teixeira was detained for allegedly "unauthorized receipt, storage and transmission of classified national defense documents.
The US Department of Defense, which investigated the authenticity of the documents, declared "a very serious security risk".
It was stated that the existing guidelines to protect confidential and sensitive information were violated and this was a deliberate crime.
The U.S. Department of Justice is also conducting the forensic investigation.
The documents shared by the US press contain striking information.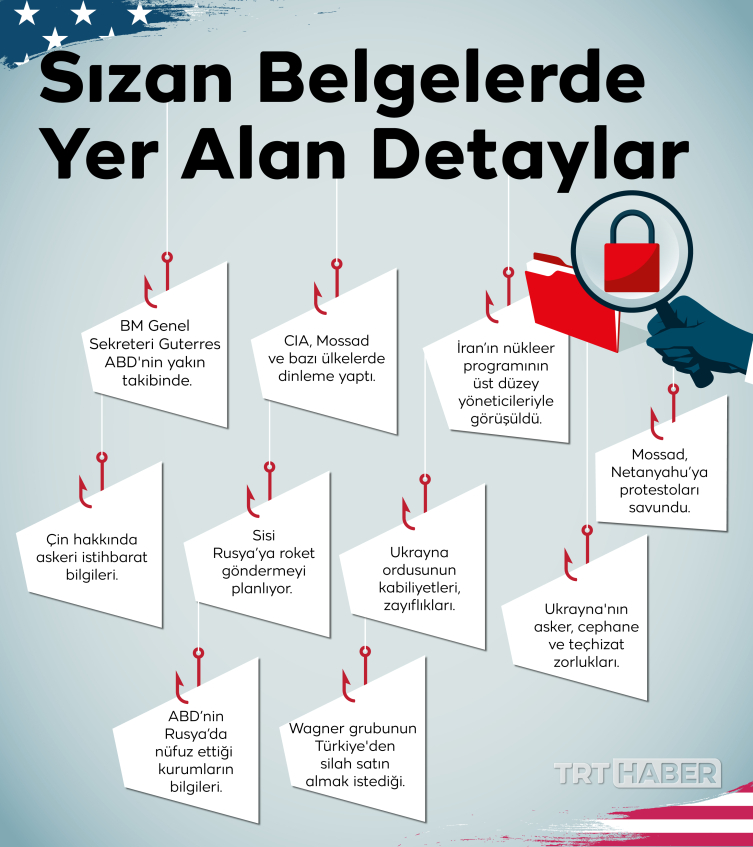 US authorities state that some of the documents related to the Ukraine War may have been falsified to show the Russian loss less and the Ukrainian loss more.
Some officials speaking to the US press used the term "great betrayal" for the leak.