Presidency's Directorate of Communications organized commemorations and demonstrations in New York and Pennsylvania, USA, as part of the July 15 Democracy and National Unity Day.
A plane headed for Pennsylvania skies after New York, with a giant banner hanging on its tail, reads, "Those who killed 253 innocents on July 15, 2016 live much closer to you than you can imagine." He spread the message that conveyed his statements.
On the other hand, two vehicles that read "Victory of Democracy" on illuminated signs, with the Turkish flag and photos from the night of the coup attempt, toured the streets of Saylorsburg, where the FETO ringleader was, from morning until 16.00 local time.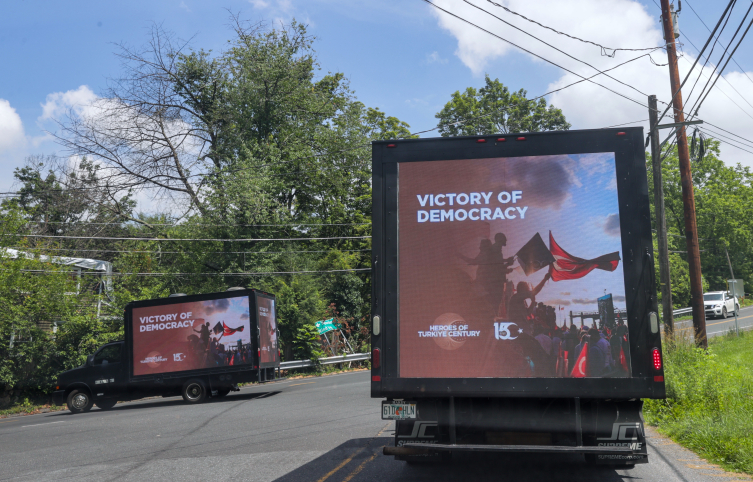 [Fotoğraf: AA]
At the commemoration ceremony held in Times Square in New York, the message "July 15 Democracy Victory" was displayed on the digital board decorated with Turkish flags. A concert concert was held in the area where 253 shoes representing the martyrs of July 15 were exhibited.